Content Management Systems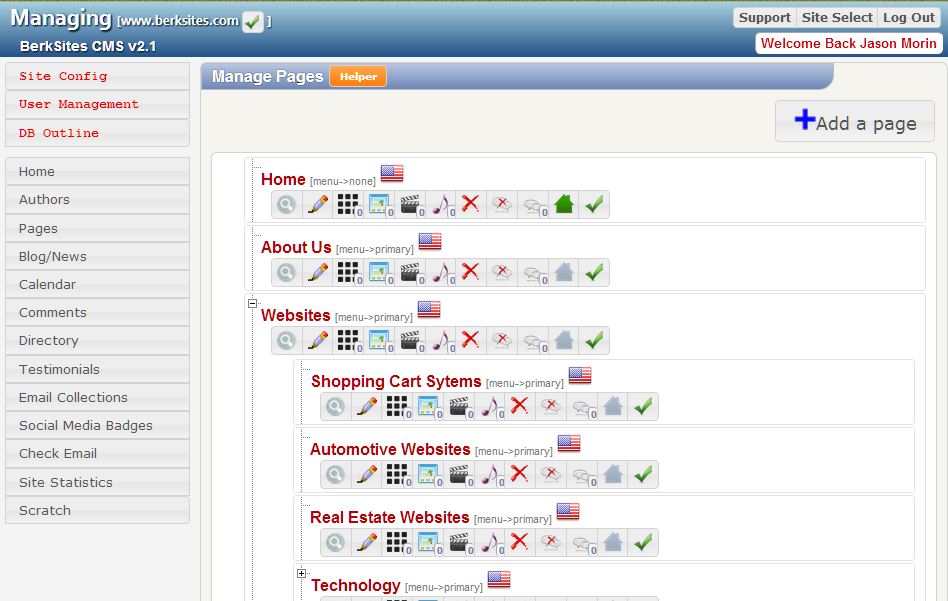 Over the years serving so many Berkshire County clients, one thing really stood out and that was the desire to make changes to ones website with out calling the "web guy". We listened and developed a system that makes adding, modifying or deleting web pages, images, even slide shows and videos slide shows a snap! The CMS is even web based so it will work on just about any computer anywhere with an internet connection - no software to install.
Our system is constantly in development and we don't expect it to ever be "done". This is because things are always changing and we want our clients to have the very latest in website technologies. This also means that as the system grows, so does your websites capabilities.
We are working on a demo for you to test drive, in the mean time if you would like to test see it in action, get a hold of us and we can have a virtual meeting to review it and see if its right for you.